Sponsored by the council of SANYA FORUM and hosted by Caijing Magazine, SANYA FORUM, was held in Sanya, Hainan Province from December 15 to 16, 2012. Mr. Wang Guanjie,the Chairman of Huatai Zhonghao Investment Group, was specially invited to attend this forum, with the theme of "Innovation, SeekingNew Power".
Leaders from political, business and academiccircles all over the world were all gathered here, including, Tony Blair, former British Prime Minister, Dominique de Villepin, former French Prime Minister, Grzegorz KOLODKO, the first former Polish Deputy Prime Minister and Finance Minister, Zhang Guobao,former Deputy Director of the National Development and Reform Commission, Wu Xiaoling, Deputy Director of Financial and Economic Committee of the National People's Congress, Zhu Min, Vice President of the International Monetary Fund (IMF), Qian Ying, dean of Economics and Management School of Tsinghua University, as well as Gary Faye Locke, Pan Shiyi, Wu Xiaoling,Chen Zhangliang, Wang Jianlin,etc.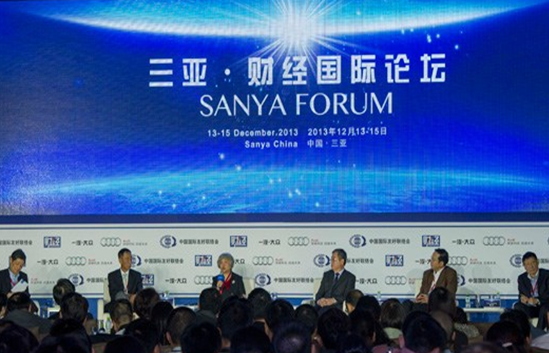 Based on the macro strategy of globalchallenge and cooperation in the post-crisis era, seeking the new global growth momentum,reform and economic growth of China and emerging economies, leaders from all circles talked about the new mutual-benefit and all-win road of international relations, they also had a wide discussion surrounding the following hot topics, such as, enterprise transformation, financial regulation, capital market construction, communion and development of the Chinese and western culture, finally some corresponding solutions were put forward. These diverse discussion is meaningful and has improved enterprises' awareness of cooperation and mutual benefit leading to sustainable economic development.