With the aim of "building beautiful Shanxi", "Shengshi Huating" is an international real estate project that is invested by Huatai Zhonghao Investment Group and built by its subsidiary company Dongda Group in Shanxi Province, combining the function of tourism, commercial, business and residential.
Located in the middle section of Sanqiang road, Taiyuan, Shanxi Province, this project boasts of its superior geographical location, not only the direct bus to Taiyuan railway station and coach station, but also the expressway to the airport. Meanwhile, government agencies, medical institutions, schools, commercial and financial institutions all concentrate here, currently it's the only commercial & residential integration business project, enjoying high value and broad prospect for development.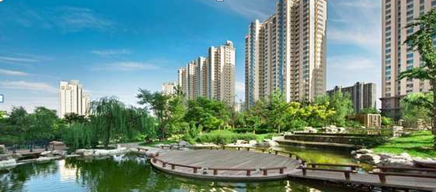 The total construction area of this project is 280,000 square meters, of which 130,000 square meters used for complex commercial area, office buildings, high-end residential district and underground parking lot with 1100 parking spaces. Moreover, it adopts humanized design to create a living space suitable for human existence, therefore, you can benefit a lot from Shengshi Huating's perfect comprehensive supporting facilities and the internationalized convenient lifestyle it provided.

Office Building: focused on property management and business diversification


Business District: created a high-end international supermarket, with high-quality products and high-value guidance to meet customers' demands.


Hotel: to build the high-class hotel combined with the good atmosphere of project integration, providing accommodation, conference center, restaurant, etc., bringing customers comprehensive resort experience.


After two years of development and construction, this project was completed in XX, XXXX, and more than XXXX houses were delivered at the end of xx, making a house delivery rate of XXXX%, winning great economic and social benefits for Shanxi.