On March 24, 2011, Mr. Wang Guanjie, the chairman of Beijing Huatai Zhonghao Investment Group, visited Dongfang Electric Corporation, and had an in-depthnegotiation concerning the bilateral strategic cooperation with Mr. Zhu Yuanchao, the chairman and the deputy general manager of Dongfang Electric Corporation.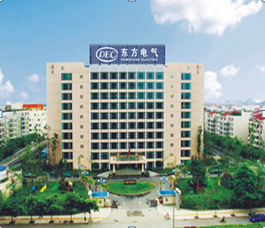 Mr. Zhu and relevant leaders gave a warm reception to Mr. Wang, meanwhile, introduced the development history of Dongfang Electric Corporation, equipment manufacturing capability, industrial layout and industrial structure adjustment,overseas market expansion as well as economic operation, development goals and tasks in recent two years in detail. After that,Mr. Wang and his entouragevisited the science and technology exhibition hall of Dongfang and learned about the production and processing of its subsidiaries.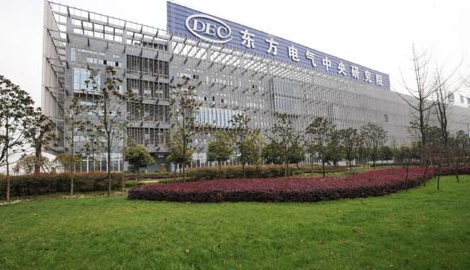 In 2009, the generating capacity of Dongfang was 31331MW, ranking first in the world for six consecutive years, besides, it continuously strives for sustainable development, strategic cooperation and horizontal development, advances to the world's leading technology and equipment group so as to enhance the international competitiveness of China's equipment manufacturing industry on the world stage. Dongfang hope that relevant industry will be willing to strengthen cooperation with them by building win-win cooperation to achieve mutual benefit, all-win and complementary situation, marching toward the world-class technological development and progress.

For decades,Dongfang Electric Corporation has laid the solid foundation and achieved brilliant success in national power generation, major equipment manufacturing as well as scientific development.In recent years, it has been developing nuclear power, wind power and other clean energyactively, the product pattern of "five power simultaneously" has been established, furthermore, it is also equipped with the ability of equipment development, design, manufacture, sales, supplyand overall contract for power station project, including, large hydropower, thermal power, nuclear power, wind power, gas turbine, etc.

Both parties were actively planning and negotiating the development rights of 1.2 million kw wind farm, together withthe hydropower, photovoltaic power generation projects, all of whichpossess strong profitability and unique competitive advantage; due to the similarity of the two parties in certain areas, Huatai and Dongfanghad conducted comprehensive consultations on future strategic cooperation and reached consensus on key cooperation issues.