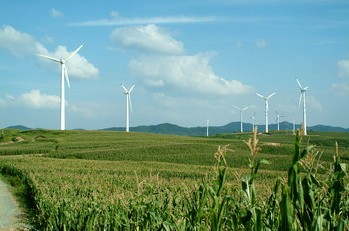 Wind farm under construction in Changtu
  Huatai Zhonghao Investment Group has a diversified portfolio and mainly focuses on renewable energy. Huatai Zhonghao's development strategy lies in increasing its scale and value in traditional & renewable energy industry by delivering a market-oriented and prerequisite benefit future on the basis of wind & solar power and aggressively entering the traditional energy market, such as, petroleum and natural gas, implementing stable, transformation and spanning development.
  Huatai Zhonghao started the co-operation with outstanding traditional energy enterprise in 2012. Since then we have made significant progress in fuel oil imports, reserves, harmonic and sales & marketing. Huatai Zhonghao actively expand foreign traditional energy project and lead to a complete industrial chain. Huatai Zhonghao obtained the development rights and the franchise rights in Daya bay heavy oil wharf.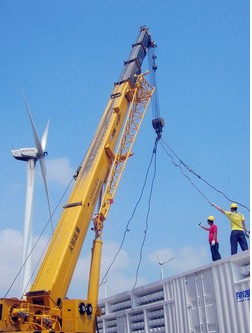 Wind farm under construction in Guangxi
  Huatai Zhonghao started to enter Wind Power industry chain based on building wind power equipment and manufacturing since 2007 and has been strongly supported by the governments of several provinces. Huatai Zhonghao have approved 7.15 million kilowatt wind resources in Heilongjiang, Guizhou, Inner Mongolia, Liaoning and other places. Each project with capacity is 49,5000kw in Liaoning Changtu Merchant Wind Farm, Liaoning Changtu Bamiancheng Wind Farm, Heilongjiang Angxi Wind Farm and Guizhou Puding Wind Field. Liaoning Changtu Bamiancheng Wind Farm was approved by the end of 2013.